You can log in to your trading account on the Meta Trader 4 mobile application on Android by following the steps below:

Download the Metatrader 4 through your App Store or Play Store.
Open the application on your device, Go to MANAGE ACCOUNTS, Click on the plus sign as shown in the screenshot below: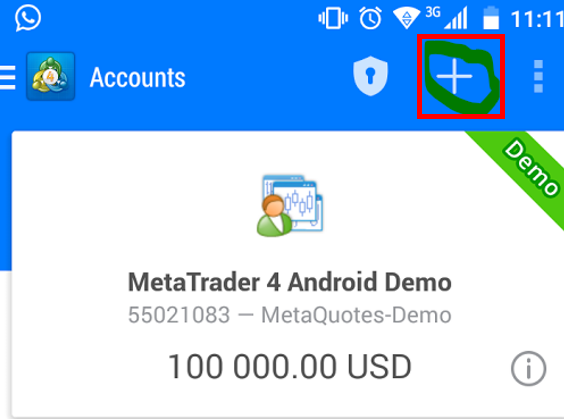 2. Next, you should see two options either to 'open a demo account' or 'login to an existing account.'
3. Click on the second option- LOGIN TO AN EXISTING ACCOUNT ,this should then direct you to a search bar, type the name 'EGM' it should give you two server suggestions, EGMSecurities-Demo and EGMSecurities-Live4
4.Select the server (EGMSecurities-Demo) for your demo account or(EGMSecurities-Live4) for your live account.
5. On the next page, you will be prompted to input your trading account ID and password, Enter your login and password as sent to your registered email address.