No. Swaps are an adjustment to your position to reflect the change in settlement date. Normally we roll the settlement from T+2 (2 business days from today) to T+3 (3 business days from today). Swaps are calculated as the difference in the price of a T+2 settlement date vs a T+3 settlement date (T+1 vs T+2 in the case of USDTRY and USDCAD). Swaps can be paid to you or charged to you depending on the symbol and direction.
The Administration Fee is charged to you regardless of direction and regardless of the difference in T+2 and T+3 prices. The Administration Fee is not linked to interest rates or interest payments/charges. Our swap-free account has no swaps for the forex pairs and precious metals listed below.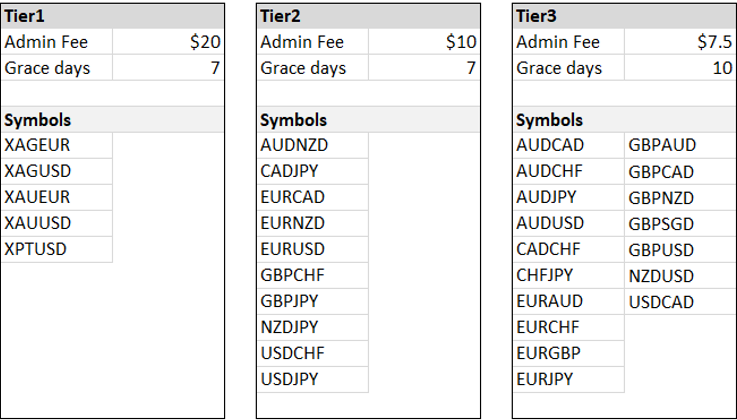 Your account will have access to trade other symbols. These other symbols may have swaps enabled.